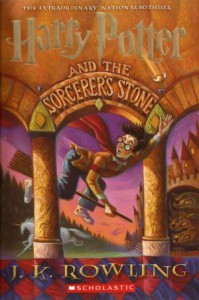 A friend of mine has let me borrow all of the HP audiobooks and I am officially hooked. They make the work day go by so much faster and Jim Dale does a good job narrating. His female voices are a little grating but I think some of that is intentional.
Sorcerer's Stone is definitely for a younger audience but I still really enjoyed it. Harry's naivete always surprises me a bit. It is also interesting how many lines from the book they have rearranged in the movies to make Hermione more interesting. I'm sure I could go on for days about the differences between the movies and the books.
And now onto Chamber of Secrets! Audiobooks are my new favorite now that my actual physical reading time is so limited.